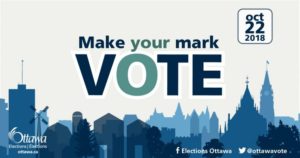 NEW!!  Join the Kanata Lakes Community Association, along with the Beaverbrook, Morgan's Grant Community Associations at an All Candidate's Debate: Monday, October 1st, 7-9pm at the Kanata Recreation Complex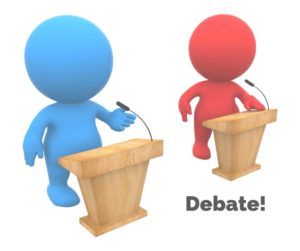 2018 is a municipal election year across Ontario, including Ottawa! Kanata Lakes is part of "Ward 4", otherwise known as Kanata North. You can read about the Ward here. The election will take place on October 22, 2018. You can read about the election HERE.
Earlier this year, our elected municipal councillor, Marianne Wilkinson, announced that she would not run in the upcoming election. We thank Marianne for her over 40 years of dedication to the Kanata area and we look forward to celebrating her contributions in the future!
The KLCA will work to keep our community up to date on election news, particularly regarding Ward 4. We plan to invite all candidates to an All Candidates Debate in September, 2018 and we will post further information here when that is set up.
In this early stage of the election year, we will simply let you know who we understand has expressed an intention to run for Council. Candidates can file their office nomination papers as of May 1, 2018. We hope that everyone in our community will take the opportunity to meet the candidates in the coming months and of course VOTE on October 22!
NEW!!!  You can watch the Kanata North Rogers TV Debate HERE
Current Interested Candidates (Alphabetical):