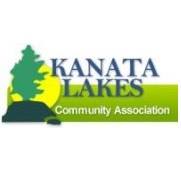 Kanata Lakes Community Association
The Kanata Lakes Community Association is a completely volunteer- run organization which seeks to connect neighbours, educate the community and provide a voice when issues arise.
As a volunteer-run organization, we rely on you, the community, to help. Many hands make light work, and we are always looking for new contributors! Get in touch today to let us know how you can help!
The KLCA has no political affiliations.
2018 Team
Lianne Zhou: President
Joseph Pollard: Vice President
Milena Srikont: Treasurer
Megan Cornell: Secretary & Communications
Directors & Area Reps:
Shannon Wang
Corina Marinescu
Heather MacLean
David Watkinson
Douglas Sward
Past President & KLCA Guru: Jim Malone
Want to join the team? Please send us a note and let us know you would like to join the Board or otherwise volunteer! We need people to help with Events, Issues and monitoring Communities.
Join Today!
Join the KLCA today, and let us know how you can help make our community great!