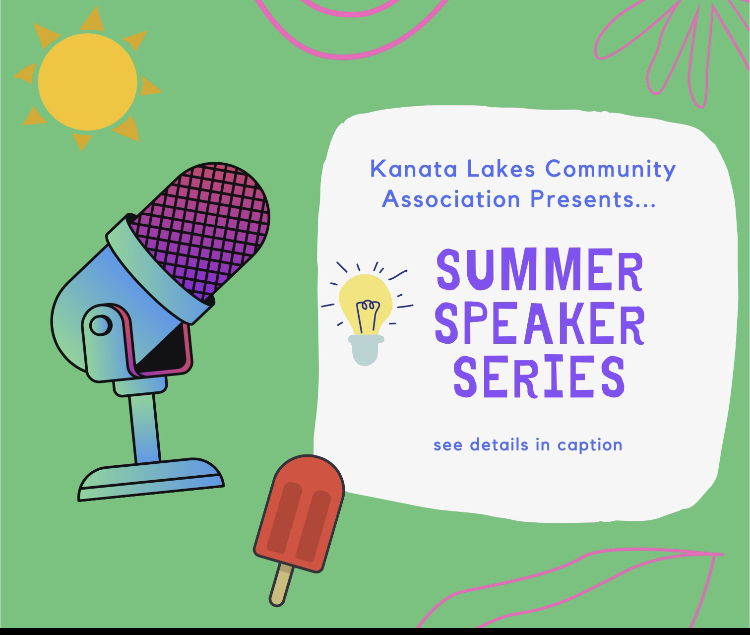 The Kanata Lakes Community Association is excited to bring in 3 amazing guest speakers: The first is Kanata's own Bruce Calder, a scientist known to many in Kanata for his simplified ways of explaining Covid. Following the presentation, Bruce will answer all your questions – June 24 at 7:00 pm. Please follow the link for more information and registration.
https://register.gotowebinar.com/regi…/8925690674197675278
Dr Barry Bruce is our second speaker. Dr Bruce is a family doctor and the person behind Deep Roots Food Hub – Connecting small scale farmers, families, and local food. Dr Bruce will talk about the non-profit organization, climate change and nutrition on July 21 at 7:00 pm. Link to join:
https://zoom.us/j/98193740331
Our last speaker is Rob Mahoney – Radon gas specialist. Many may remember him from his presentations in Kanata to discuss Radon – what it is, how to check levels in your home, mitigation and how to work with Tarion (new home warranty program). His presentation is on Aug 18 at 7:00 pm. Link will be provided at a later date.