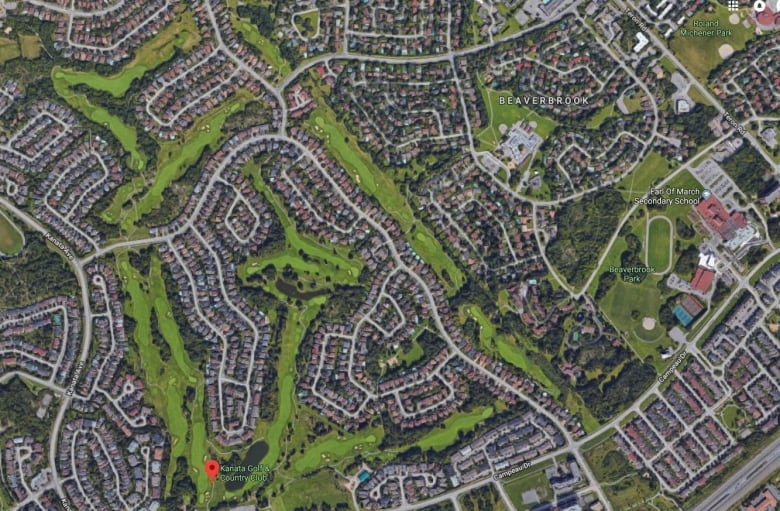 Clublink's proposal from Dec 2018 to redevelop the Kanata Lakes Golf Course, directly and severely impacts many Kanata Lakes and Beaverbrook residents.  Kanata Lakes Community Association will work with our residents and our City Councillor Jenna Sudds, to protect our greenspace and quality of life.
More information can also be found at www.ourkanatagreenspace.ca as well as on our FB page https://www.facebook.com/KanataLakes/ and https://www.facebook.com/groups/2308672552700740/h
KLGC Updates
March 15, 2019
On March 14, the city has advised ClubLink via letter, that – should they move forward with a planning or rezoning application – the city will initiate court proceedings to seek a declaration that ClubLink is required to abide by terms of the 40% Agreement.
You can read more in Jenna Sudds website.
February 11, 2019
The Kanata Community Steering Committee, composed of Kanata North community association leaders and other volunteers, has been meeting weekly and working hard on behalf of residents to oppose the proposed ClubLink redevelopment of the golf course. On February 11, 2019, the Steering Committee sent two important letters, one to ClubLink and the other to Mayor Jim Watson.
The letter to ClubLink reminds them that they freely assumed the legal obligations of the 40% agreement and ask that they immediately stop their survey work as it is incompatible with running a golf course.
The letter to the City commends asking ClubLink to spell out its intent. That being said, we pointed out that ClubLink's intent is already clear and that we support the City – so long as it stands behind the agreement – and asked for better cooperation, coordination and transparency.
To the ClubLink and the City, we put both on notice that the Kanata community retains the right to act independently, including legal proceedings and seeking compensation for damages.
For more details: Letters to Clublink and City